Credit Card
We accept the following credit cards in our store and on our website:
Visa
American Express
Discover
MasterCard
We accept multiple credit card payments in our store and over the phone. Split credit card payment is not accepted on web orders.
PayPal
Paypal payments are accepted on our website only. You can use PayPal to pay for your purchase and not rental. Paypal allows you to pay with your PayPal balance, bank account or credit card.  PayPal will accept international credit cards.
Google Wallet
US customers may choose Google Wallet for quick checkout through Google. You need to have a Google Wallet account.
When order is completed, we will contact you with your order information.
You are protected by Google's fraud protection policy.
Orders placed with Google Wallet cannot be changed or modified. You must cancel your order and place a new one.
When using google Wallet, Your credit card information is stored in your Google account and is not shared with the vendor.
For more information about Google Wallet, please visit wallet.google.com or contact Google Customer Service
Bill Me Later
With Bill Me Later financing offers, you get the flexibility to pay in full or spread out your payments over time. (Offers vary depending on where you shop and how much you spend).Select Bill Me Later at checkout, answer two simple questions and accept the terms (subject to credit approval).
For more information, please visit Bill Me Later Terms.
eCheck
To pay by eCheck, please have your bank routing number and checking account number. Just follow the instructions at the checkout. eCheck works just like a regular check. Your order will be process after the check is cleared.
Personal Check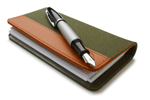 To pay by personal check, just select "Mail a Check or Money Order" on the payment page.
Once your order is placed, you will receive an email with instructions and an address to send your payment.
Your order will be processed after your check clears the bank. Paying by personal checks may delay your order by approximately 7 business days.